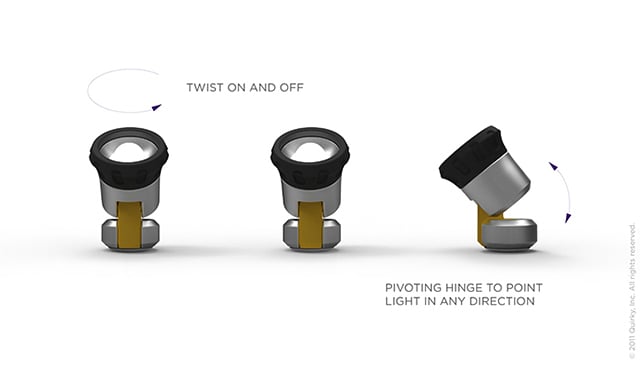 Done with This One? Click Here for the Next Awesome Post!
Ions Magnetic LED Lights
---
A concept from the Quirky community, Ions is a miniature LED lamp with a magnetic base and a pivoting hinge, making it easy to install and use in tight spaces or even on other tools.