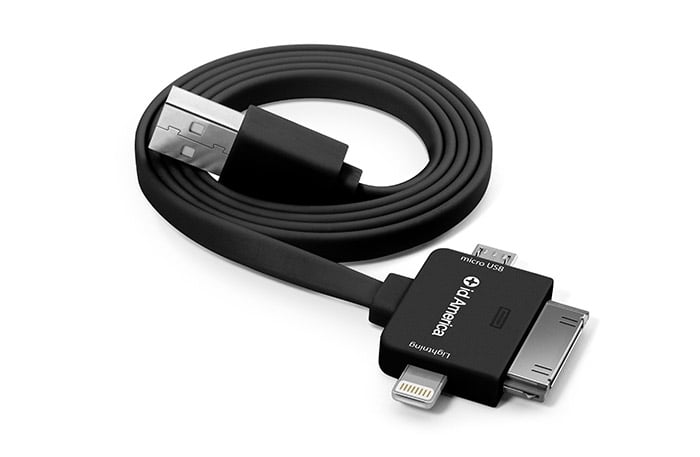 Done with This One? Click Here for the Next Awesome Post!
id America CrossLink Cable
---
A brilliant little cable for multi-device owners, the CrossLink charges and syncs a 30-pin, Lightning, or MicroUSB-based gadget with its 3-in-1 connector. Available in a variety of colors – which happen to coordinate with the iPhone 5C.