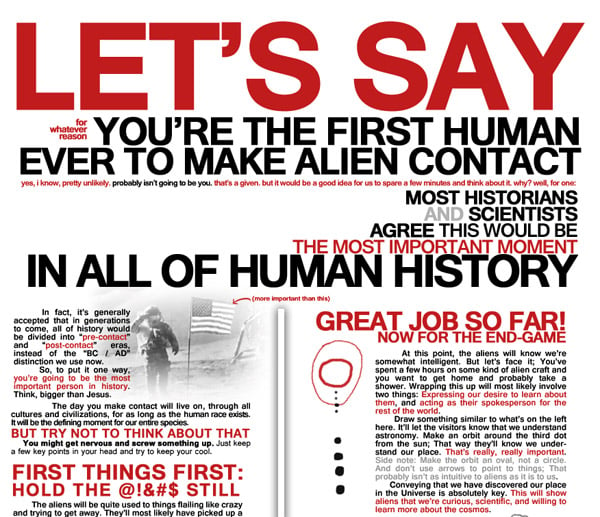 Done with This One? Click Here for the Next Awesome Post!
How-To Guide for First Contact
---
Here's a humorous guide that tells you how to handle things if you ever meet up with the aliens first. Tips like "bring your own pen" and "try to get dropped off in the nearest major city" should help.