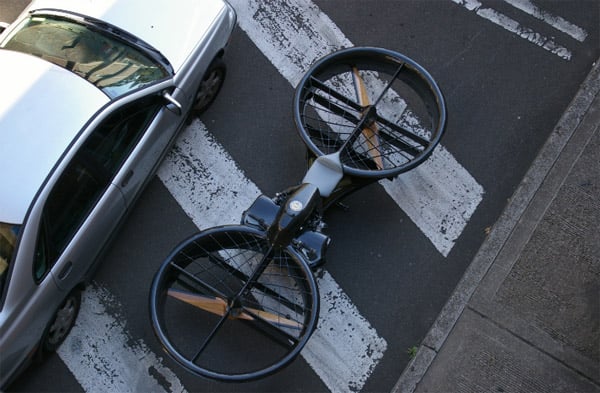 Done with This One? Click Here for the Next Awesome Post!
Hoverbike Flying Motorcycle
---
The twin rotor BMW boxer powered, carbon fiber Hoverbike concept weighs 231 lbs with a max takeoff weight of 595 lbs, range of 92 miles at 80 knots, top speed of 172 mph and 10,000′ altitude.