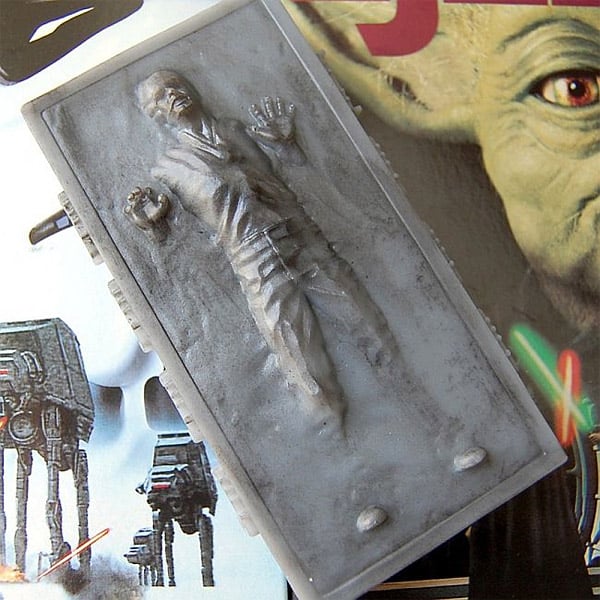 Done with This One? Click Here for the Next Awesome Post!
Han Solo Carbonite Soap
---
This Han Solo frozen in carbonite soap the best bar of soap, ever. Each handmade bar is detailed with a tiny Harrison Ford trapped inside a block of olive oil, shea butter, aloe vera and metallic pigments.