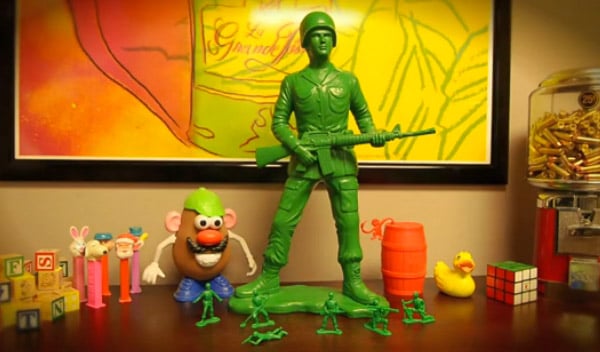 Done with This One? Click Here for the Next Awesome Post!
Great Big Toy Soldier
---
We haven't played with toy soldiers since we were kids, but we might just have to add this man-sized soldier to our living room. It measures 18in. tall, weighs 3.3lbs and is made from cast resin.