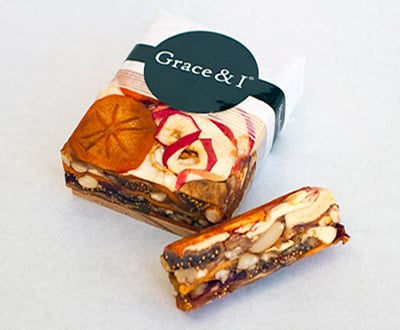 Done with This One? Click Here for the Next Awesome Post!
Grace & I Fruit+Nut Press
---
Grace and I's Fruit + Nut Press is similar to a fig loaf, but without dairy, flour or added sugar. It comes in a gift-ready package with its own wooden cutting board. Available in four flavors.