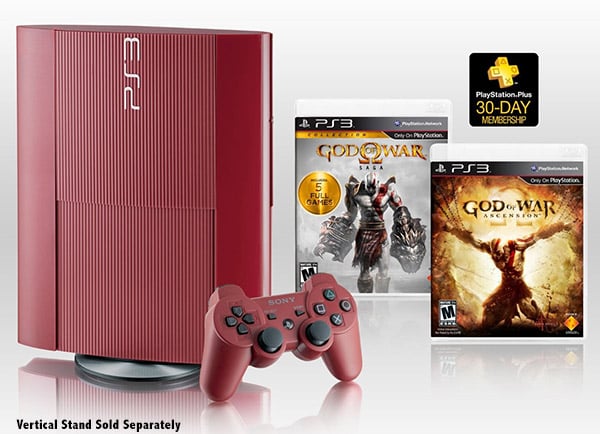 Done with This One? Click Here for the Next Awesome Post!
GoW: Ascension Legacy PS3 Bundle
---
To celebrate the launch of God of War: Ascension, this bundle comes with a super-slim blood red PS3, a 500GB hard drive, the new game, God of War 1, 2, 3, Chains of Olympus and Ghost of Sparta.