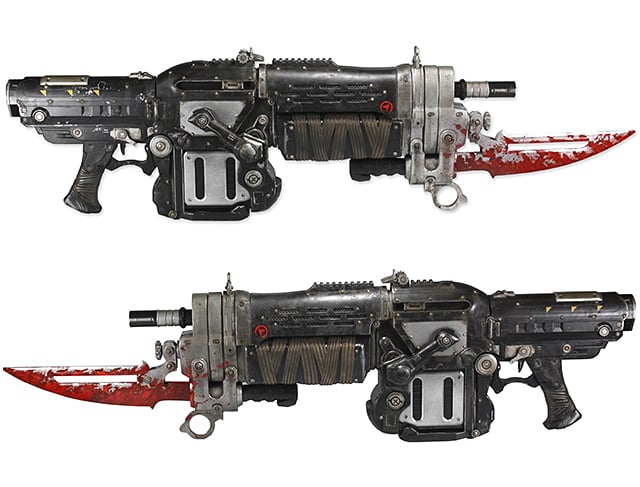 Done with This One? Click Here for the Next Awesome Post!
GoW 3 Retro Lancer Replica
---
This life-sized replica of the Lancer assault rifle from Gears of War is over 3.5ft long and has a machine gun sound effect. It can also be purchased with Gears of War 3 via a couple of bundles.