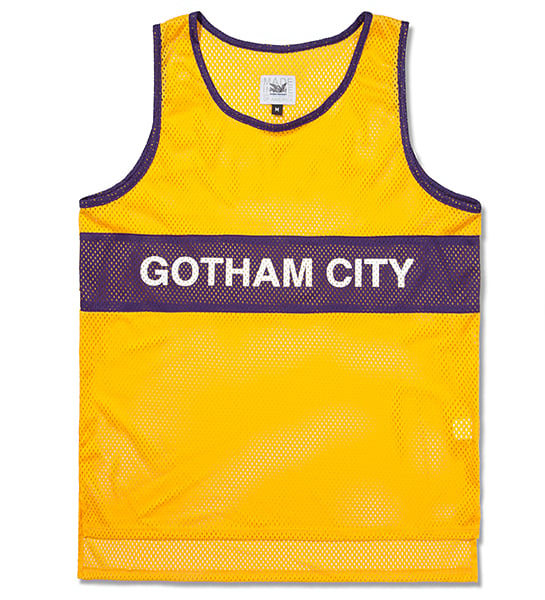 Done with This One? Click Here for the Next Awesome Post!
Gotham City Track Tank
---
We wouldn't want to live in Batman's city, but we're more than willing to represent it via Mark McNairy's take on its track team uniform. If only we could ask Bruce Wayne to sponsor our jersey.