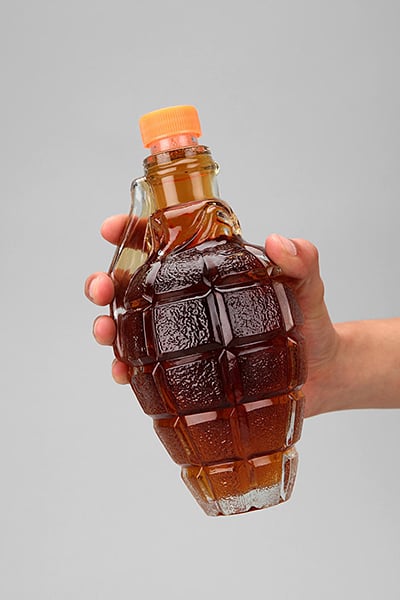 Done with This One? Click Here for the Next Awesome Post!
Glass Grenade Decanter
---
Add some flash and bang to your cheap booze by storing it in this grenade-shaped decanter. Use it as a flask, as a glass or as a decorative piece. The decanter holds up to 16oz. of liquid.