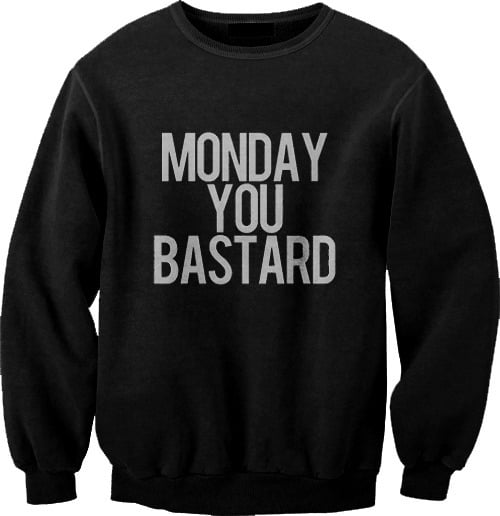 Done with This One? Click Here for the Next Awesome Post!
Giventhree Monday Sweater
---
Behold, the opposite of "Thank God It's Friday", a slogan that captures how many of us feel about the start of the work week. Fight the Monday blues with this awesome sweater made by Giventhree.