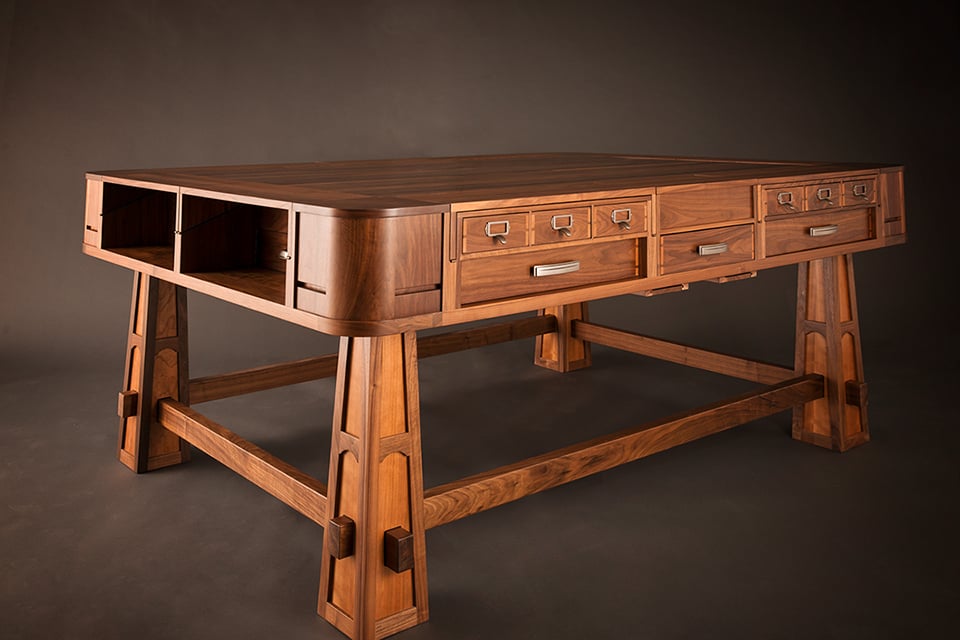 Done with This One? Click Here for the Next Awesome Post!
Geek Chic Board Game Tables
---
Tables for the high rolling dice roller. Geek Chic's tables have two surfaces – a removable top and a recessed playing area. You can customize the number of player stations, drawers and rails and pick from walnut, maple or cherry wood.