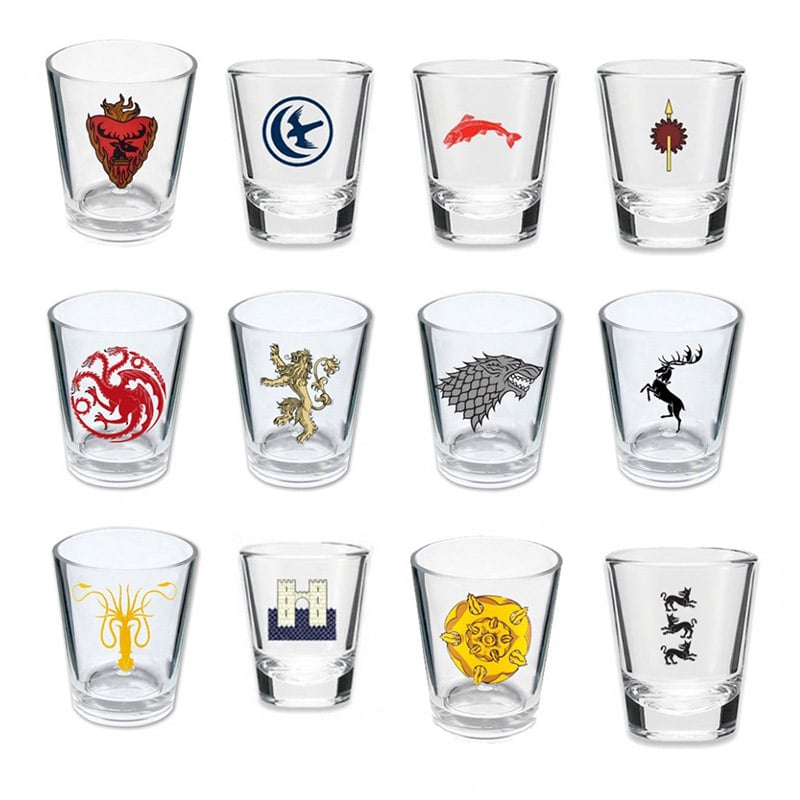 Done with This One? Click Here for the Next Awesome Post!
Game of Thrones Shot Glasses
---
Whether you're sad that your favorite character has perished, or you just can't handle the wait until 2014 for the new season, you can drown your sorrows in these shot glasses, embellished with the sigils of the houses of Westeros.