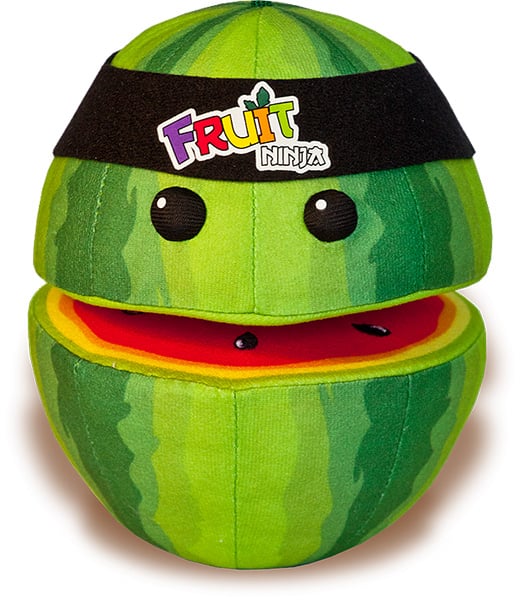 Done with This One? Click Here for the Next Awesome Post!
Fruit Ninja Plush Toys
---
One of the best and most popular iOS games finally gets some real world merch. First out of the gate are these plush toys of Fruit Ninja's sensei mascot and a watermelon that splits into two.