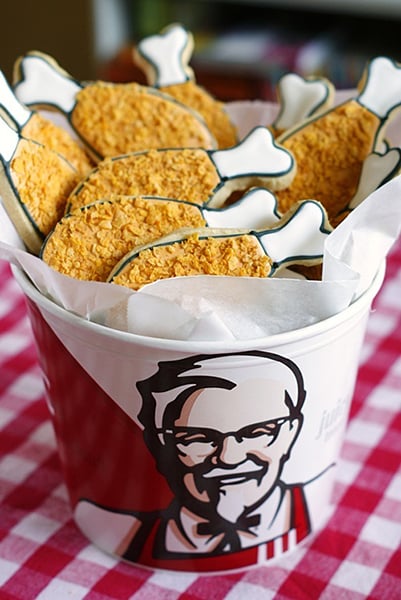 Done with This One? Click Here for the Next Awesome Post!
Fried Chicken Cookies
---
Bridget calls it a "Dessert for Dudes", but her pastry will make any chicken lover crave for a bucket of the real thing. It's simple to make too. The secret to its finger-lickin' look? Cornflakes.