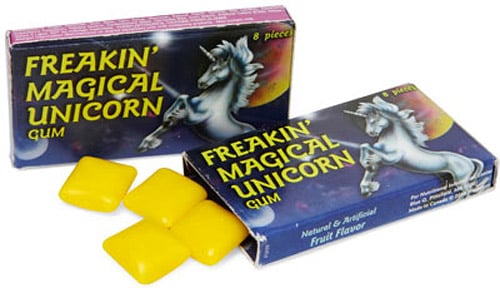 Done with This One? Click Here for the Next Awesome Post!
Freakin' Magical Unicorn Gum
---
Once you've seen this stuff, would you ever chew DoubleMint or Juicy Fruit again? Didn't thinks so. According to ThinkGeek, you must chew this if you ever want to ride a unicorn. Also, raises the dead.