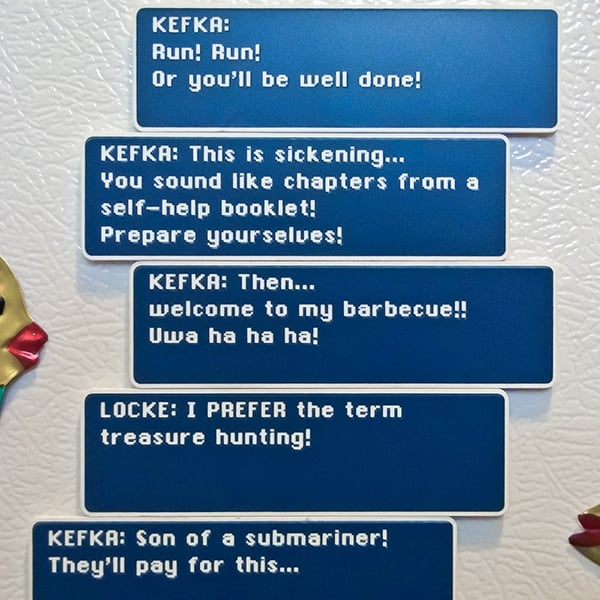 Done with This One? Click Here for the Next Awesome Post!
Final Fantasy III Dialog Magnet
---
Be swept back to 1994 every time you look at your fridge with these Final Fantasy III (aka Final Fantasy VI) dialog box magnets. You can choose to have lines from the game or your own quote.