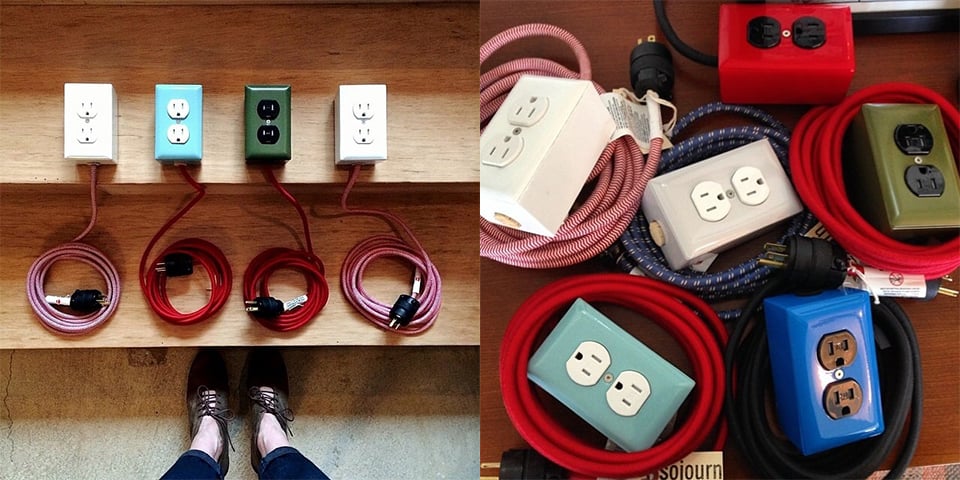 Done with This One? Click Here for the Next Awesome Post!
Extō Extension Cords
---
Unlike most power strips, Conway Electric's Extō was made to be left out in the open.  Its outlet-style body and cover are available in nine colors. It also has a 12′ cotton-covered cord, slip-resistant feet and mounting holes.