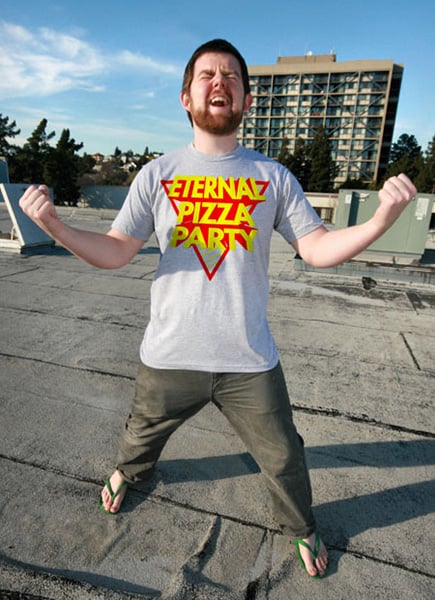 Done with This One? Click Here for the Next Awesome Post!
Eternal Pizza Party T-Shirt
---
A Ninja Turtle's dream? Or the urgent craving of a baked mind for baked food? We're not sure what inspired Seibei's shirt, all we know is we love the graphic. Intro price only good until 02/18/11.