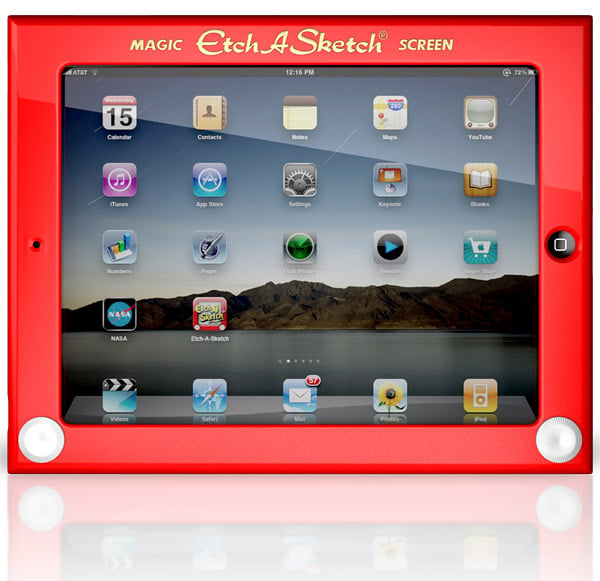 Done with This One? Click Here for the Next Awesome Post!
Etch A Sketch iPad Case
---
Headcase's official Etch A Sketch case for the iPad looks just like the original, complete with its shiny red plastic border and gold painted logo. It's too bad they couldn't make the knobs work.