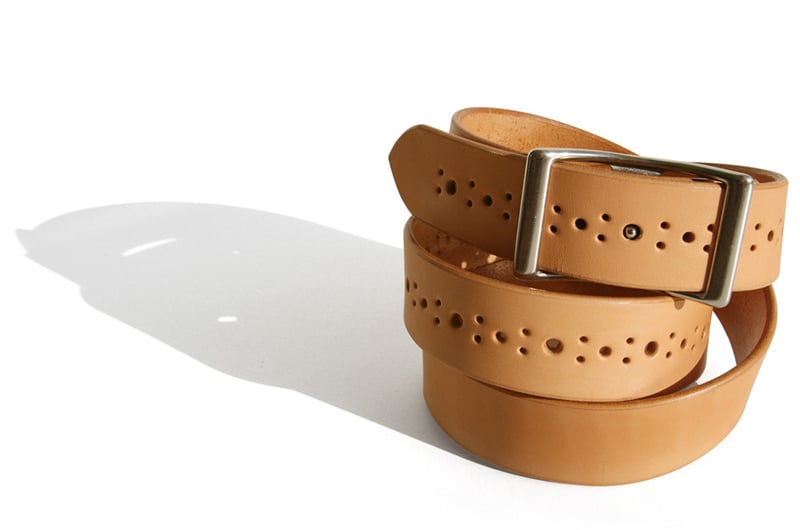 Done with This One? Click Here for the Next Awesome Post!
Eatsleeplay Belt 081
---
A leather belt with brogue shoe-style perforations throughout its length. You tighten it by moving the buckle along the belt two layers at a time, so you don't get a sloppy and droopy belt end.