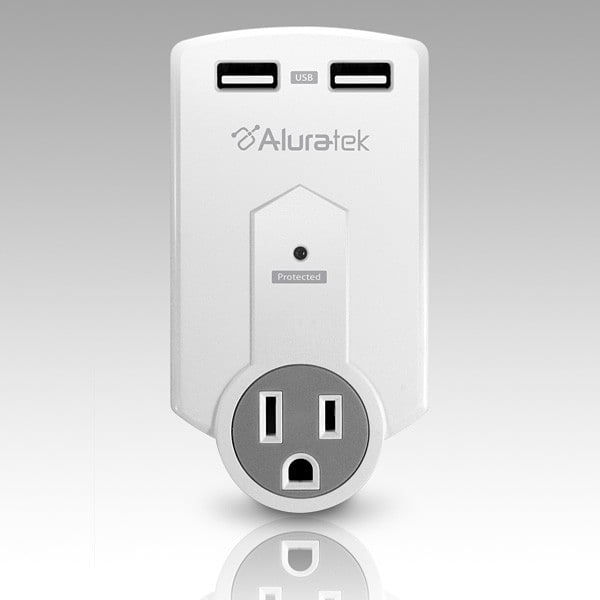 Done with This One? Click Here for the Next Awesome Post!
Dual USB Outlet Adapter
---
Turn any standard AC outlet into a USB charging station with this neat adapter from Aluratek. It will provide you with 2 USB ports and 3 outlets, and it has built-in power surge protection.