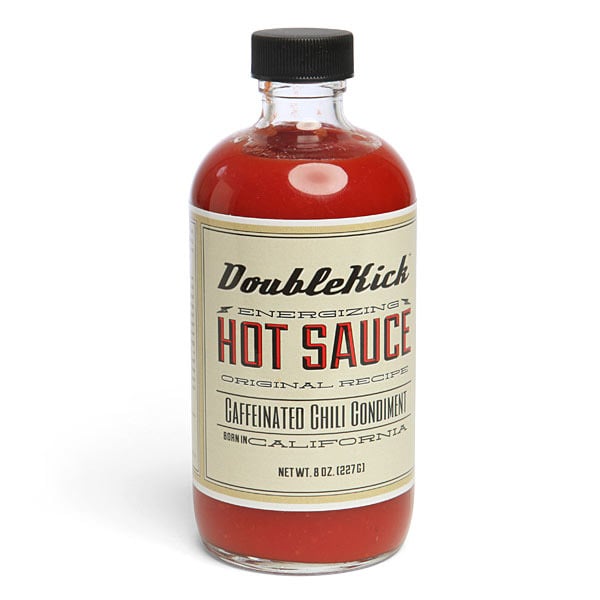 Done with This One? Click Here for the Next Awesome Post!
DoubleKick Hot Sauce
---
Just in case the peppers in this sweet and spicy chili sauce don't wake you up, DoubleKick hot sauce has an extra hidden punch – 12mg of caffeine for every teaspoon of sauce you drown your food in.