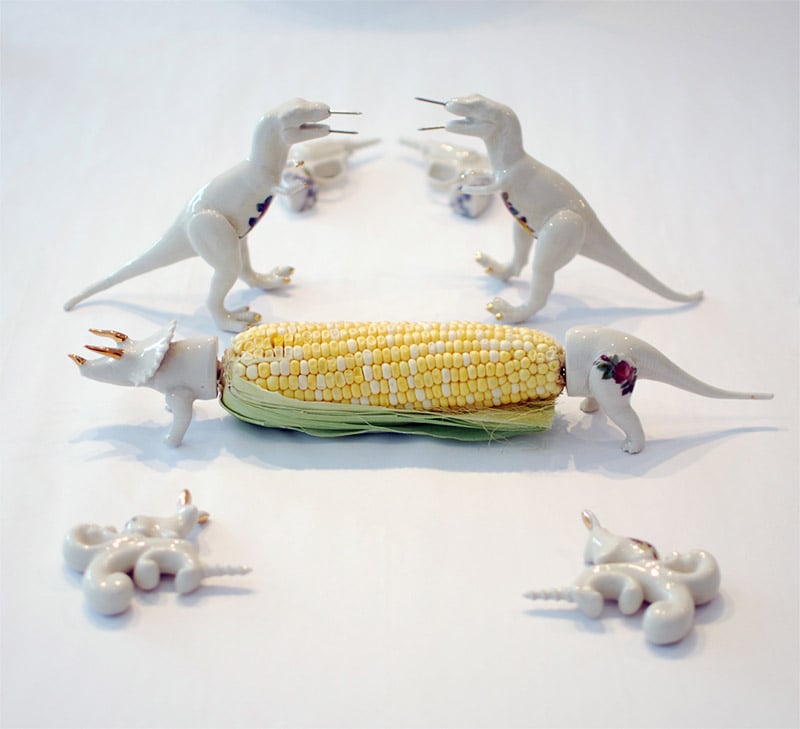 Done with This One? Click Here for the Next Awesome Post!
Dino Corn Cob Holders
---
Pick up your cob with style, with Lana Filippone's Jurassic ceramic corn holders. We only wish that T-Rex held the corn with its tiny hands. These are prototypes, but keep an eye on Imm Living for the production version.