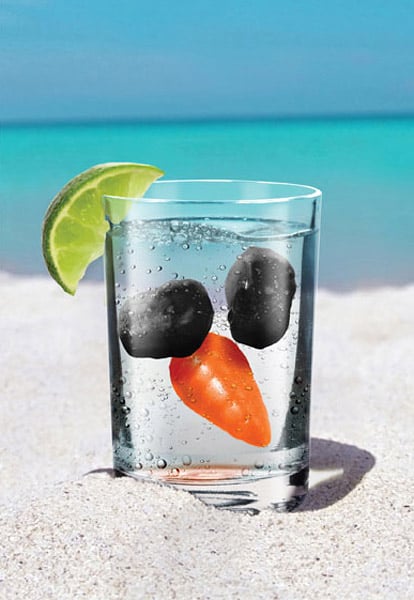 Done with This One? Click Here for the Next Awesome Post!
Defrosty the Snowman
---
Planning a winter vacation on a tropical beach somewhere? Drop these ice cubes in your glass in tribute to the suckers back at home. Set comes with 6 eyes made out of coal and 3 carrot noses.