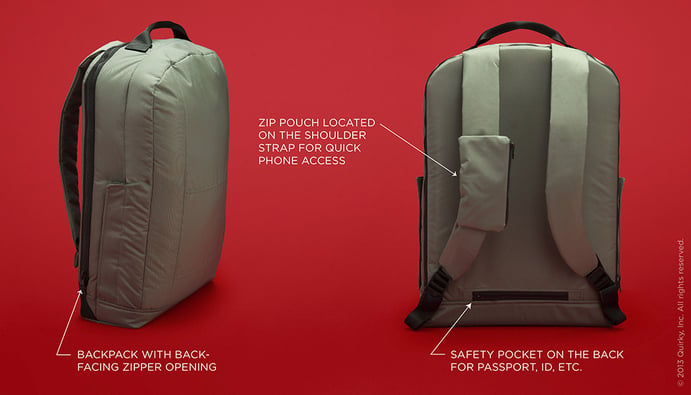 Done with This One? Click Here for the Next Awesome Post!
Defender Anti-Theft Backpack
---
The zipper of the Defender's main compartment is near your back, while its side pockets have velcro straps, so you would feel if someone is trying to open the bag. It also has a pocket at the back and a pouch on one of its straps.