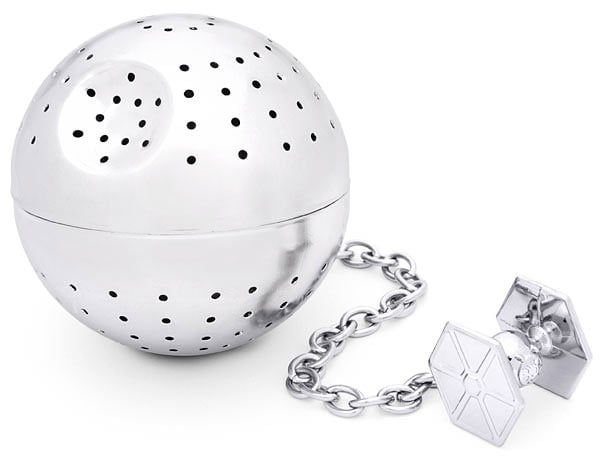 Done with This One? Click Here for the Next Awesome Post!
Death Star Tea Infuser
---
If you prefer your tea on the Dark Side, then you'll want to let it steep for a good long while in this stainless steel infuser based on the original Death Star. The TIE fighter on the chain is a nice touch.