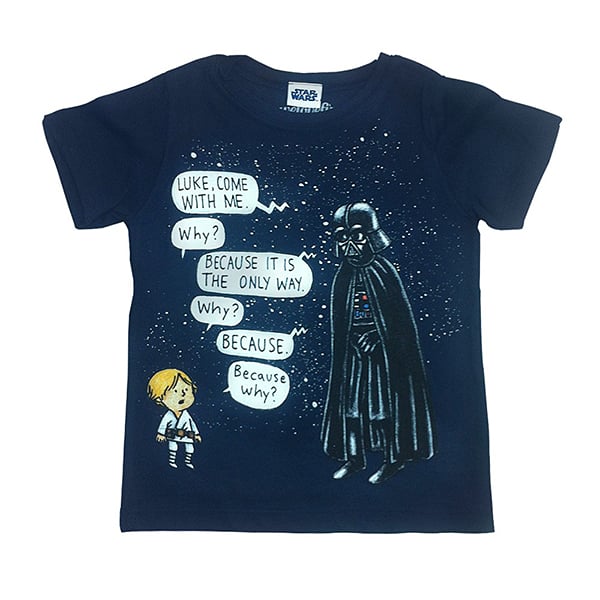 Done with This One? Click Here for the Next Awesome Post!
Darth Vader and Son T-Shirt
---
You don't have to be a Jedi to relate to this funny t-shirt. The illustration is taken from Jeffrey Brown's book Darth Vader and Son, a touching "what if" of Anakin and Luke's relationship.