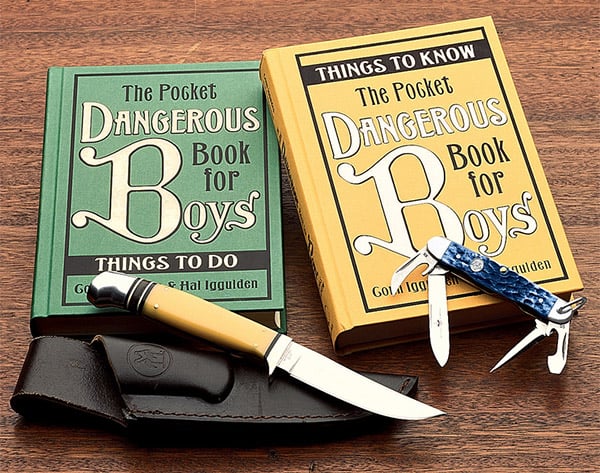 Done with This One? Click Here for the Next Awesome Post!
Dangerous Books for Boys
---
These vintage-inspired books Things to Do and Things to Know are loaded with tips for boys of all ages, such as making your own battery, learning spy cyphers, how to juggle and even dog tricks.