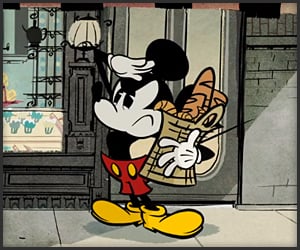 Done with This One? Click Here for the Next Awesome Post!
Croissant de Triomphe
---
Mickey Mouse comes to Minnie's rescue in Paris. This is the first of 19 animated shorts that Disney will release this year, all of which harken back to its art style and slapstick humor from the 30s.