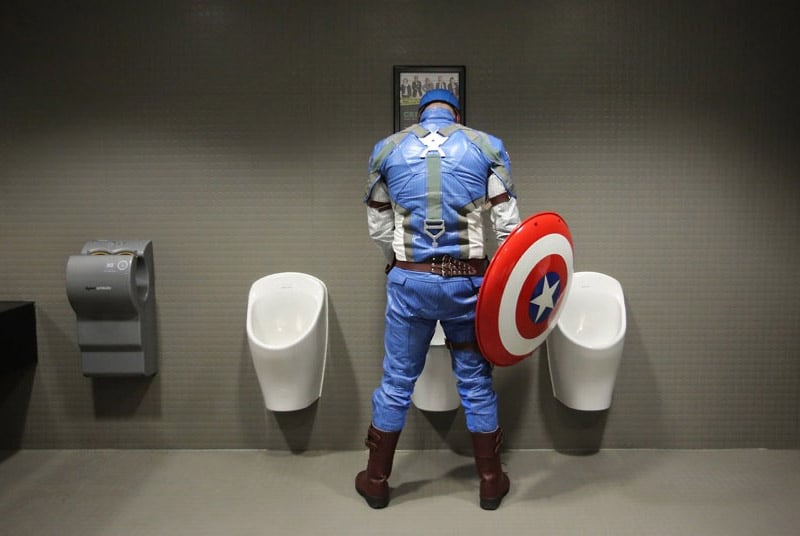 Done with This One? Click Here for the Next Awesome Post!
Cosplayers out of Character
---
We usually see photos of cosplayers hamming it up with their fake weapons and muscles, but CollegeHumor curated this series of geeks doing ordinary things at conventions. We always wondered if superheroes went to the bathroom.