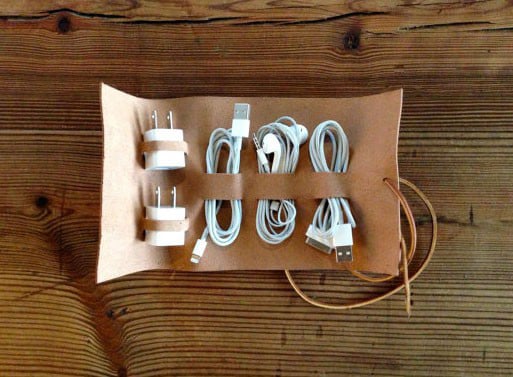 Done with This One? Click Here for the Next Awesome Post!
Cordito Cord & Plug Organizer
---
Made by Mike Macadaan, The Cordito Cord Wrap holds charger cables, earphones and small adapters in one piece of leather that can be rolled up and snapped shut. Available in black and tan.