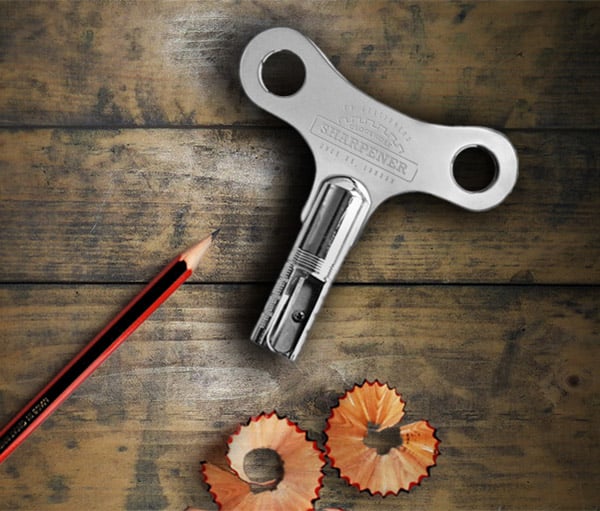 Done with This One? Click Here for the Next Awesome Post!
Clockwork Pencil Sharpener
---
Designed to look like the key for winding an old clock (or a robot toy), Suck UK's metal sharpener is perfect for keeping pencils sharp enough to throw them into the ceiling so they stick.