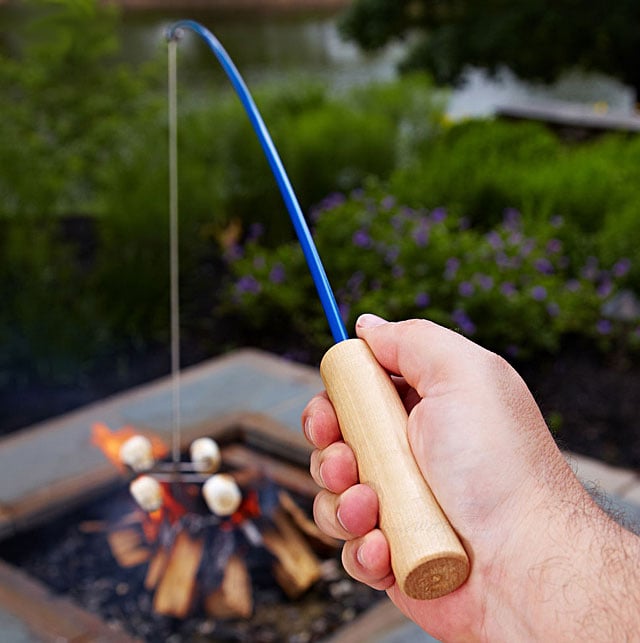 Done with This One? Click Here for the Next Awesome Post!
Campfire Fishing Rod
---
Whether it's hot dogs, marshmallows or an actual fish, you'll always pull up a delicious roasted catch with this Campfire Fishing Rod. The line is made of stainless steel along with a jib that has four food hooks on the end.