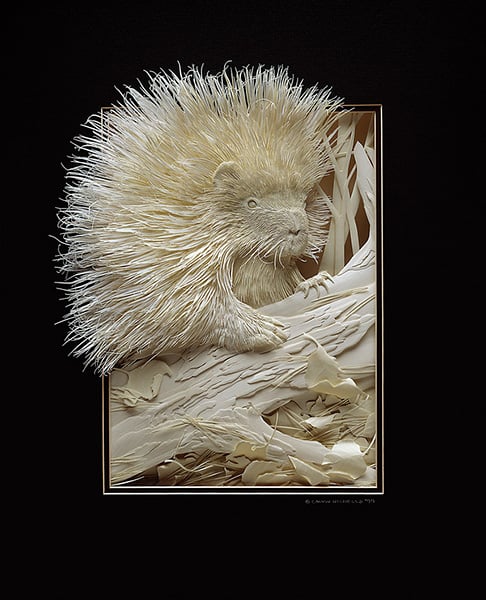 Done with This One? Click Here for the Next Awesome Post!
Calvin Nicholls' Paper Sculptures
---
Great photography and lighting play a part in bringing out the beauty of Calvin Nicholls' paper sculptures, but most of the beauty comes from what he can do with just paper and a scalpel.