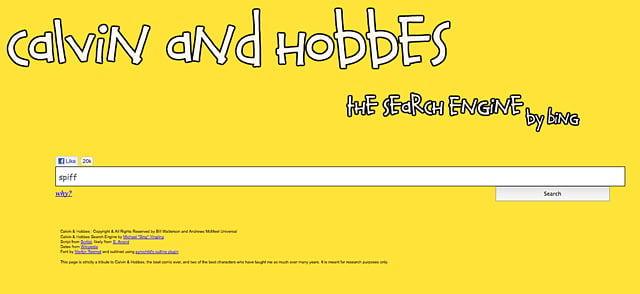 Done with This One? Click Here for the Next Awesome Post!
Calvin & Hobbes Search Engine
---
Made by Michael "Bing" Yingling – so no, he's not using Microsoft Bing – the search engine scours the archives of GoComics and Amazon for Calvin & Hobbes strips where your search term appears.