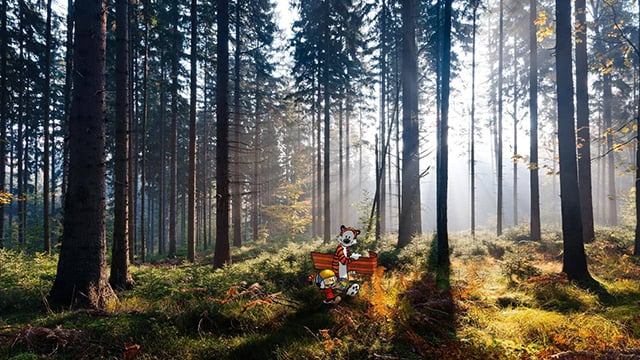 Done with This One? Click Here for the Next Awesome Post!
Calvin & Hobbes in Our World
---
Redditor nite4awk is making a series of Calvin & Hobbes wallpapers. But instead of just using the comic strips, nite4awk cut out the two characters and integrated them into photographs of our world.