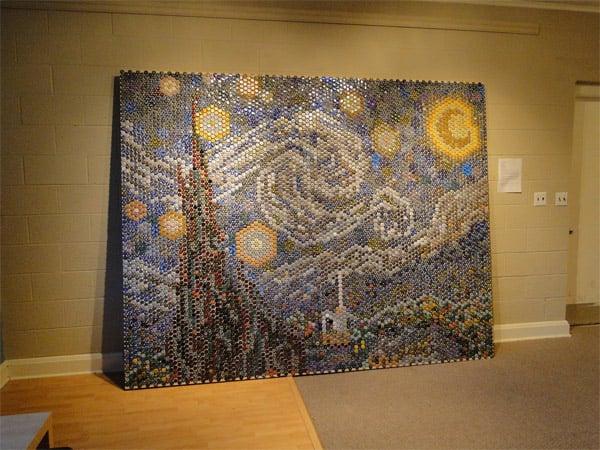 Done with This One? Click Here for the Next Awesome Post!
Bottle Cap Starry Night
---
We can't imagine how much "research" went into UVA students Ross Thomas and Elizabeth Farrell 8000 piece, 7′ x 9′ beer bottle cap rendition of Van Gogh's Starry Night. Want to buy it? E-mail them.