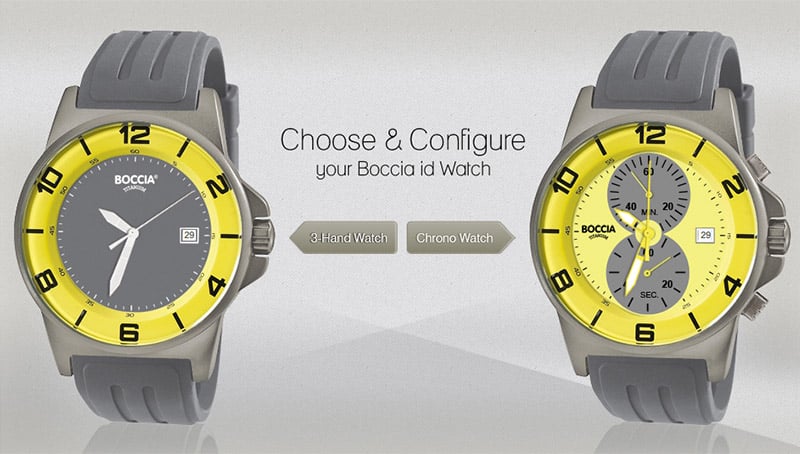 Done with This One? Click Here for the Next Awesome Post!
Boccia ID Watch Configurator
---
Create your own timepiece and have it ship in a day. Start with a 3-hand watch or a chrono, then pick colors for case, bezel, dial, hands, strap and either mineral or sapphire crystal. Best of all the watches are reasonably priced.