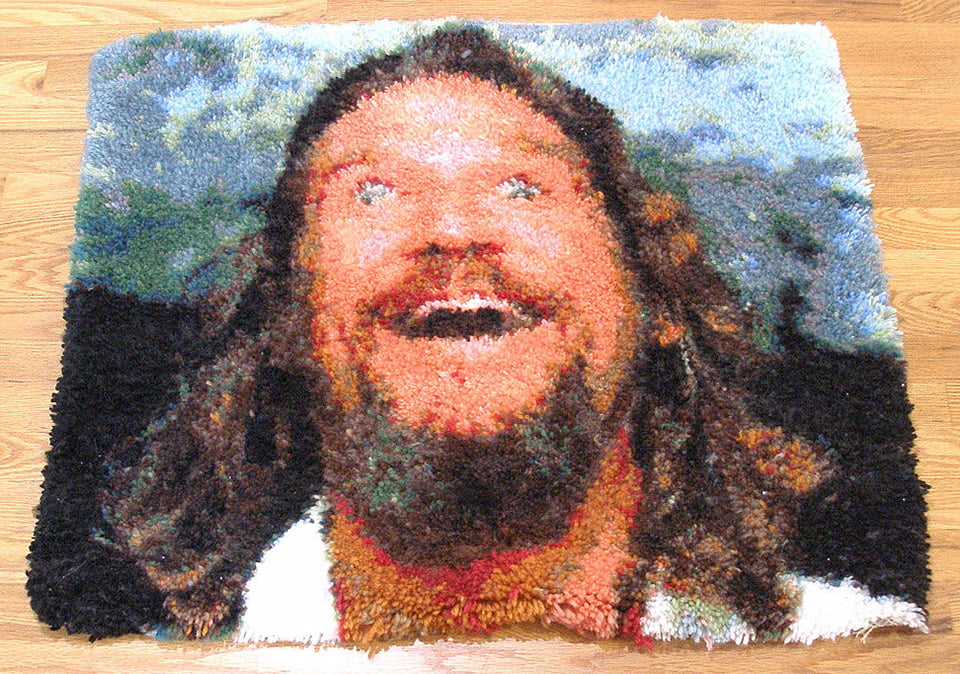 Done with This One? Click Here for the Next Awesome Post!
Big Lebowski Dream Rug
---
"This one-of-a-kind Big Lebowski rug really ties the room together, man." That's exactly how OldeTymeNotions describes this awesome handmade latch hook rug featuring the The Dude himself, and guaranteed not to have pee on it.