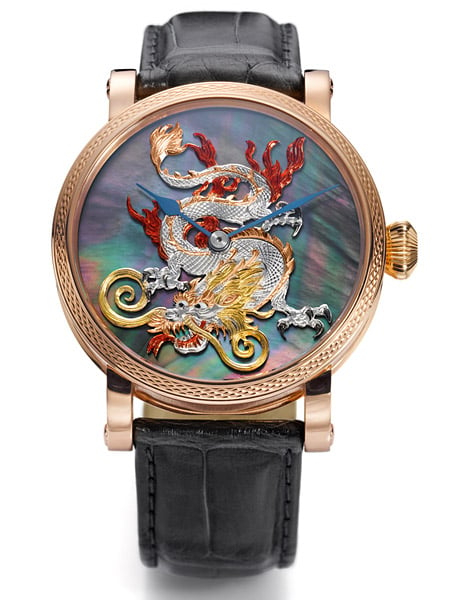 Done with This One? Click Here for the Next Awesome Post!
Benzinger YotD Watches
---
The Chinese New Year is upon us, so what better way to celebrate the Year of the Dragon than with these intricately handcrafted German watches, each created in a limited edition of just 8 pieces.