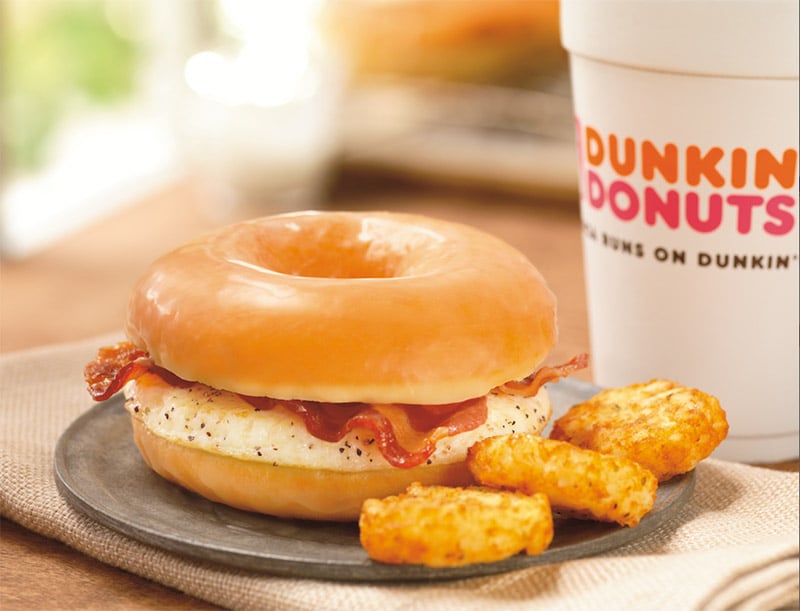 Done with This One? Click Here for the Next Awesome Post!
Bacon Donut Sandwich
---
Dunkin Donuts gives us one more reason to stop at their drive-thru after going out on a bender, with this fried egg and bacon sandwich, stuffed inside glazed donut. Surprisingly, it has only 360 calories, thanks to its lack of cheese.