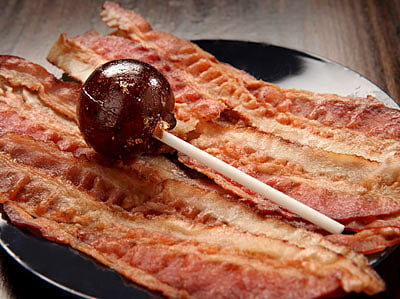 Done with This One? Click Here for the Next Awesome Post!
Bacon Caffeine Maple Lollipop
---
The headline says it all. Combine three of our favorite food groups and stick 'em into one of our favorite edible form-factors, and you have a tiny bit of confectionery heaven on a stick.