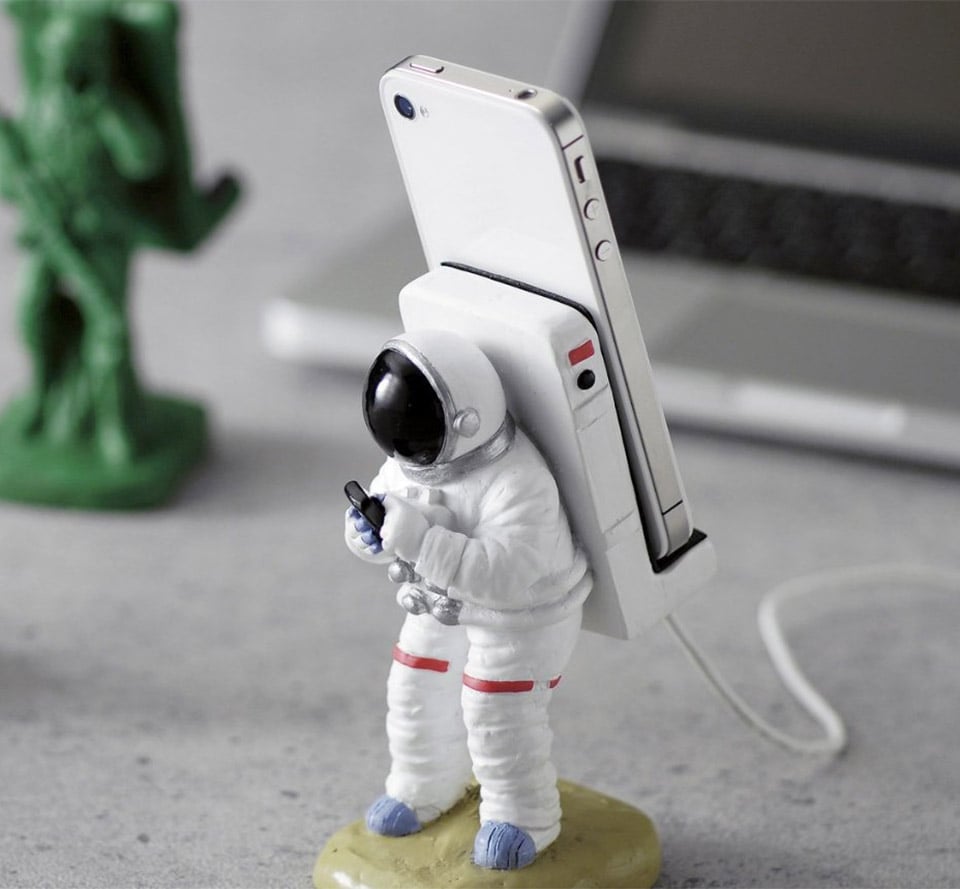 Done with This One? Click Here for the Next Awesome Post!
Astronaut Phone Stand
---
When floating weightless in space, astronauts can carry much larger loads than they can here on Earth. But thanks to the miracles of miniaturization, this desktop spaceman can carry the weight of your smartphone without flinching.