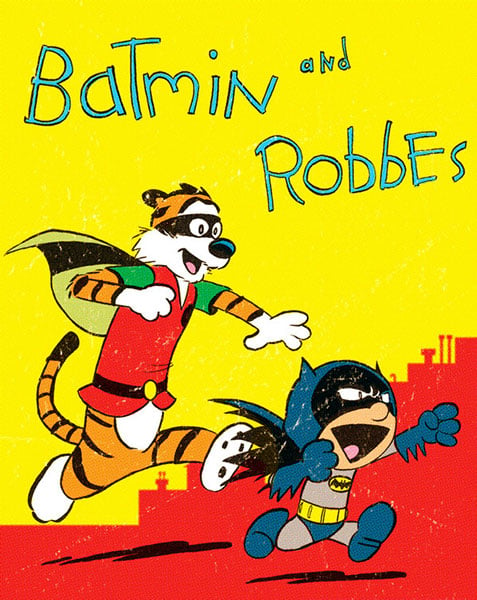 Done with This One? Click Here for the Next Awesome Post!
Art: Batmin and Robbes
---
Here's an unlikely mash-up that we'd nonetheless love to see – everyone's favorite comic strip duo as the Dark Knight and the Boy Wonder. Actually we'd be content with just more Calvin and Hobbes.