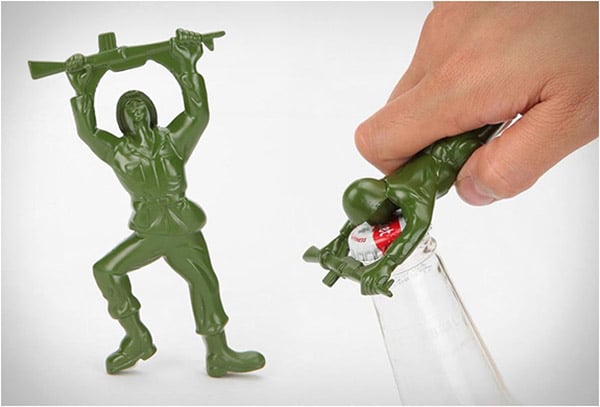 Done with This One? Click Here for the Next Awesome Post!
Army Man Bottle Opener
---
Drop and give me a 40oz.! Grunt that in your best R. Lee Ermey voice as you pop open a brew with this die-cast metal army figure bottle opener. What kind of beer are you drinking? Aaarmy beer, sir!