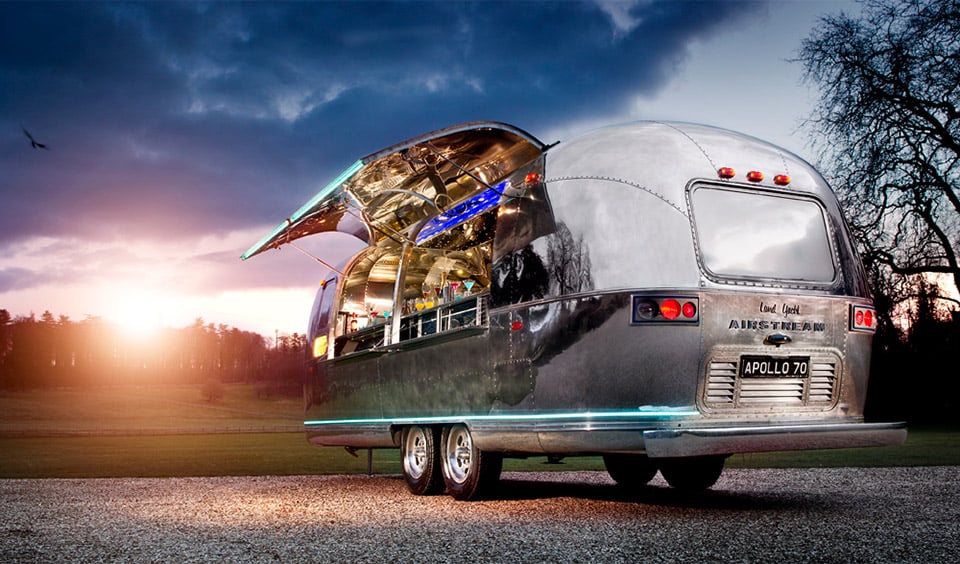 Done with This One? Click Here for the Next Awesome Post!
Apollo 70 Airstream Mobile Bar
---
A shiny Airstream Land Yacht that's been decked out as a full-service bar on wheels. We'd love to have one of these permanently parked in our backyard, but sadly the only way we'll get to check this one out is to head to Europe.