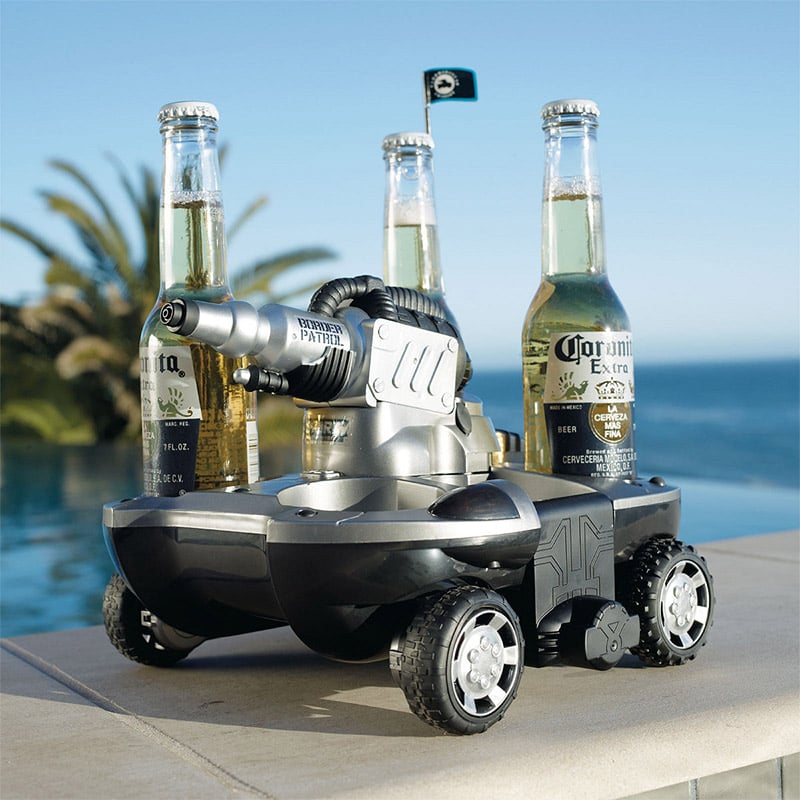 Done with This One? Click Here for the Next Awesome Post!
Amphibious Beer Delivery Vehicle
---
This R/C four-wheeler can go from land to pool, delivering up to four bottles or cans of your favorite beverage to its intended recipients. Once in the pool, its cannon can blast a stream of water at your pals too.