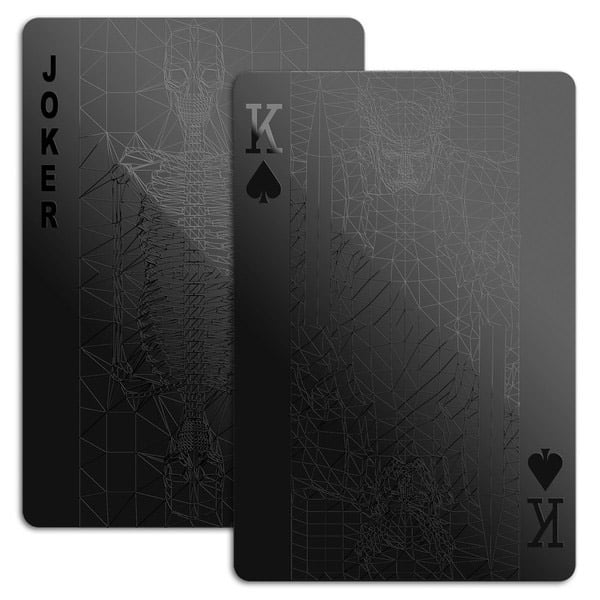 Done with This One? Click Here for the Next Awesome Post!
All Black Playing Cards
---
We already have more decks of cards than a Vegas Blackjack table, but we're going to have to grow our collection with these all-black PVC cards, decorated with creepy polygonal royals and a skeleton Joker.